Top 5 Sales Corsets- Hiding Your Belly Fat
Do you want to have a pretty curve but can't insist on doing sports? Do you have a date tonight, but your belly fat prevents you wearing a sexy bodycon dress? Do you have a good figure but the only drawback is your expanding waistline?
If you have some troubles like above, you will be grateful to this blog, because we can help you to solve your trouble easily.
Our corsets do well in making your belly fat invisible and they are well received by our customers.  Following are our top 5 corsets.
Number 5 Rubber Black 9 Steel Bones Waist Cincher
You bound this Rubber Black 9 Steel Bones Waist Cincher around your midsection. This action creates compression in your core, stimulating thermal activity and ramping up perspiration. This process allows toxins and impurities to exit the skin, while mobilizing fat cells. The whole butt lifter is made of the same material that 65% polyester and 35% cotton, so it is comfortable to wear. You really deserve it.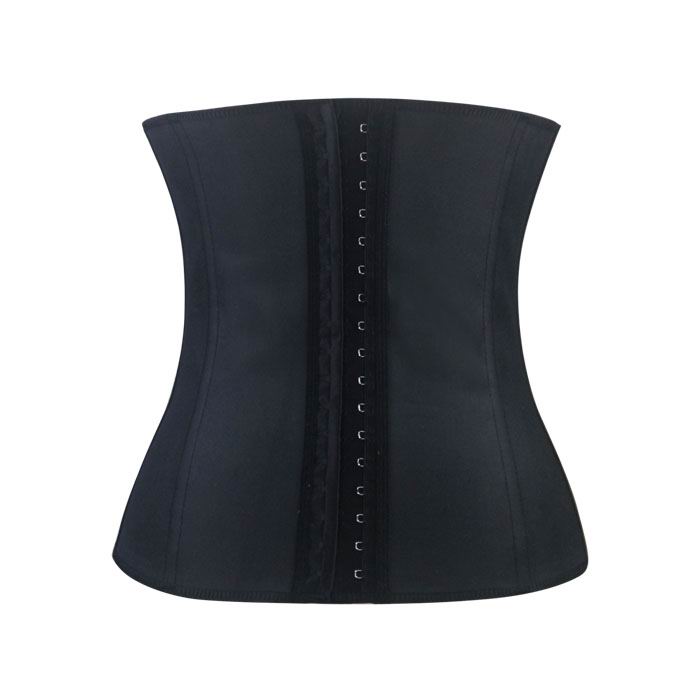 Number 4 Pink 4 Steel Bones Latex Waist Cincher
Pink 4 Steel Bones Latex Waist Cincher is a corset that you can wear anytime when you need midsection compression. Its steel bones design makes this waist cincher tougher and not easy to distort.  It has 3 rows of hook eyes which can be adjusted to suit for you. The band itself is constructed from a latex core with a soft cotton exterior and interior lining. It has a discount those days, don't miss this good chance.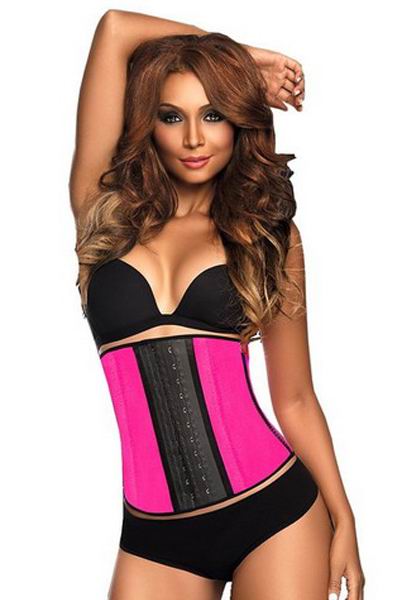 Number 3 Black 4 Steel Bones Rubber Waist Cincher
Black 4 Steel Bones Rubber Waist Cincher is well-received by people all over the world. This waist cincher works well in shaping your body, and it can show off your sexy figure well. Besides, with good quality material, this waist cincher is durable for years wearing, so you can be at ease to buy it.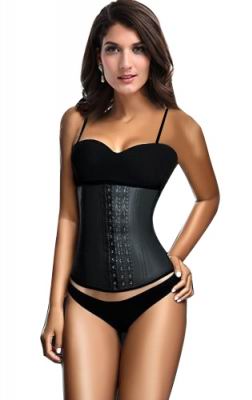 Number 2 9 Steel Bone Beige Waist Trainer Shaper
9 Steel Bone Beige Waist Trainer Shaper is a simple and decent corset, which is decorated by lace floral pattern. Its nude color is closed to your skin color, which can't be exposed when you wear some thin clothes. This corset has three rows of hook eyes which is adjustable for you. Its 9 steel bones design can ensure to shape your figure curve well. It is made from 100%rubber covering+100%cotton lining. It is now on a 19 discount, you will not find a lower price with so good quality corset.
Number 1  Smoothing 7 Steel Bones Sticker Waist Trainer Posture Corrector
This corset is our top sale, it is well-reviewed by lots of our customers. Its black color is popular among people, which can make you look slimmer. It does well in hiding your abdominal dewlap. It also has some lace floral pattern, and 3 rows of adjustable hook eyes, steel bones, all of those will help you to become a slimmer and charming lady. You shouldn't miss it.